Signing Up to Race
Before you can compete in any races you must first Sign up for each of your boat and crew combinations and then Sign On for individual races. You can create as many combos as you like, and if created via the Membership Portal you can make changes in the future.

If you don't have access to your family membership login, then you can create a combo from the main racing site.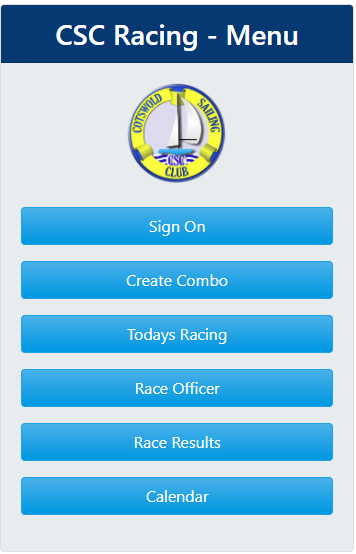 To sign up first select the Boat Class, and complete the rest of the details and then click Create to save the combo.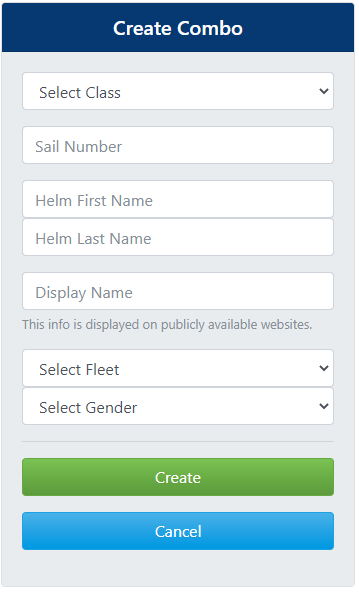 if your vessel isn't in the list then select either the closest match or "Not Found", and inform the IT Manager (it@CotswoldSailingClub.org) and we will update the records.
Once you've created all the details you are now ready to sign on
This racing system is available across the world wide web, as such individuals outside of CSC can view results and the Display Name associated with any combo's created. The Helm and Crew names are NOT displayed to anyone outside of the committee and the Display Name is automatically created with first name of the Helm and Crew, which you can change if you wish.
---
---