Booking Camping
You must book your camping stays at Cotswold Sailing Club via the membership website. By booking your visits online it potentially saves our camping secretary hours of work and ensures that the club maintains the detailed records required to ensure the renewal of our camping license.
Once you've logged into the membership portal
Select Camping from the menu

You can then select your arrive and departure dates, who from your family is camping and the vehicles that will be on-site.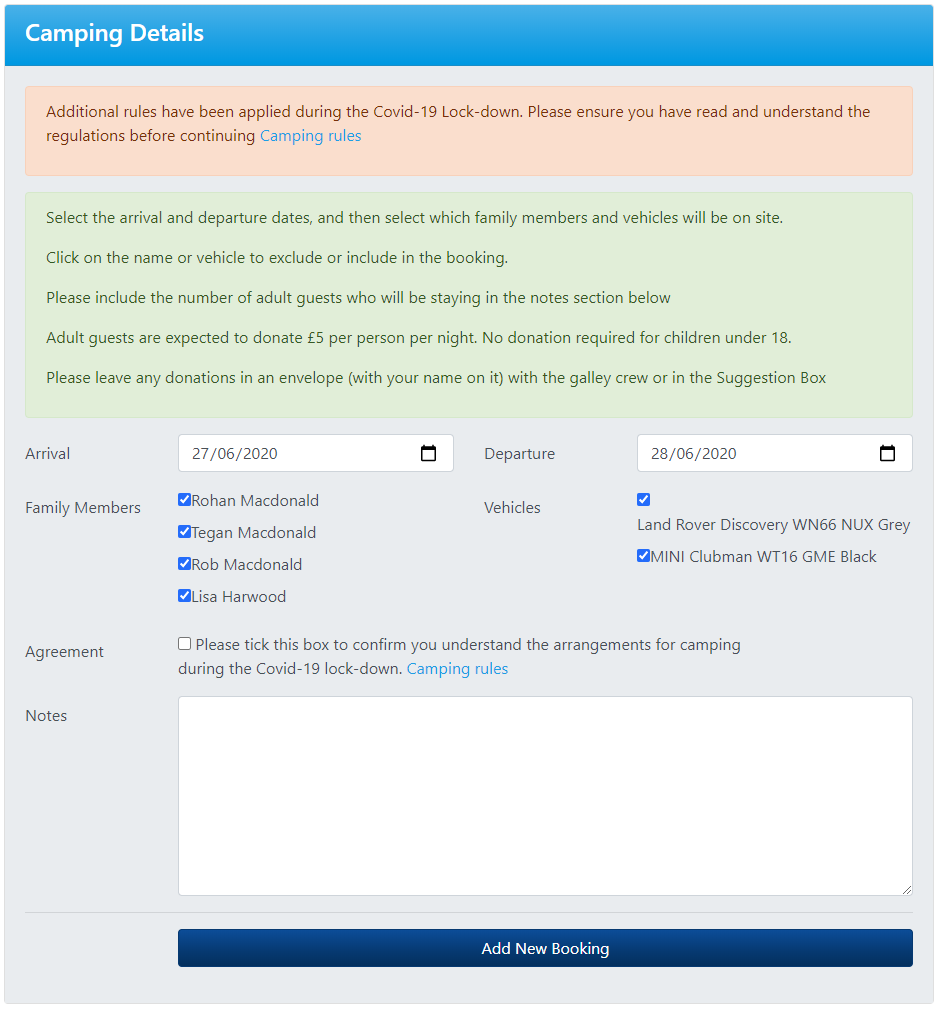 Click Add Booking, and job done.
Please remember to update your bookings via View Bookings if anything changes
---
---