Race Officer Live Results
You will need a well charged iPad (or similar) and a good 4G signal to run the live results system, together with the standard race entries sheet, pen and stop watch. Technology is great, but not infallible.
From the RO Menu Page, select the races you want to start, you can select as many races as required and start them all at the same time by clicking the Select Race button, which will turn green once selected.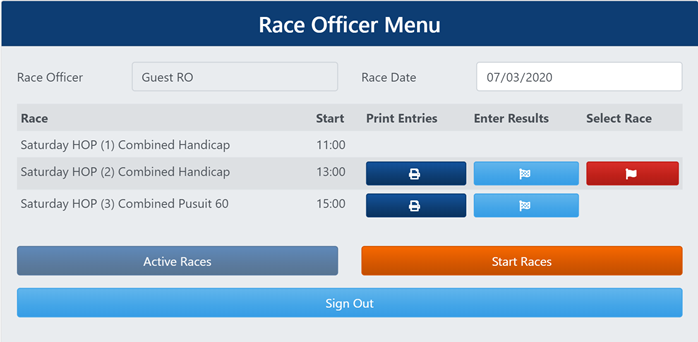 Once races are selected, Start Races will turn green and you can move on to the timed start …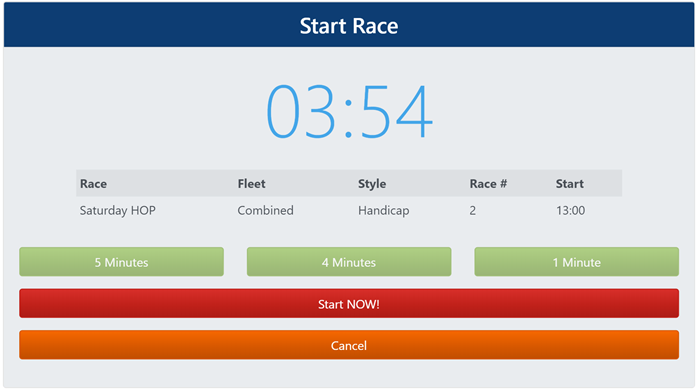 You can sync the start with any of the starting hooters, or just hit start now when the race gets underway.
Do not leave this page until the race has started, if you navigate away from the page the timer will stop and the race will not start.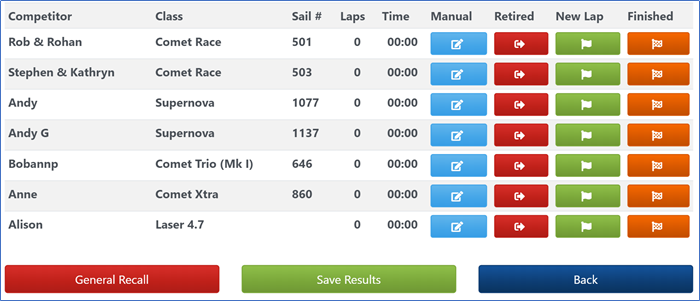 You can now click New Lap as each competitor passes the line, until the end of the race when you click Finished. If competitors retire from the race, click the retire button.
General Recall can be used up until a competitor has completed a lap.
Manual allows you to manually update any of the details if something is missed.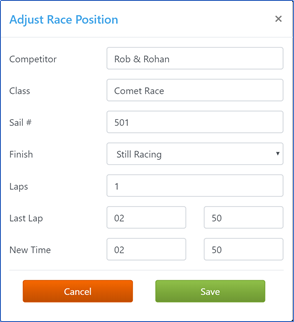 If you need to start another race (in the case of two starts for Fast/Slow fleet), click Back to return to the RO Menu, you can then select the next race and start in the same way, all competitors are then available on the live page.
Once the race is finished click Save Results, then you just have to click the Calculate Results and Lock the results from the Entries page.
Not only does this reduce the errors and save time when entering the results after each race, in most cases you can probably complete the results for the race before you get back to the clubhouse.
It also allows spectators' a new view of the racing as it happens as the Handicap results are available from the "Todays Races" page
---
---