Booking Duties
Duties can be booked via the Membership Portal
Select Race Week and then Your Duties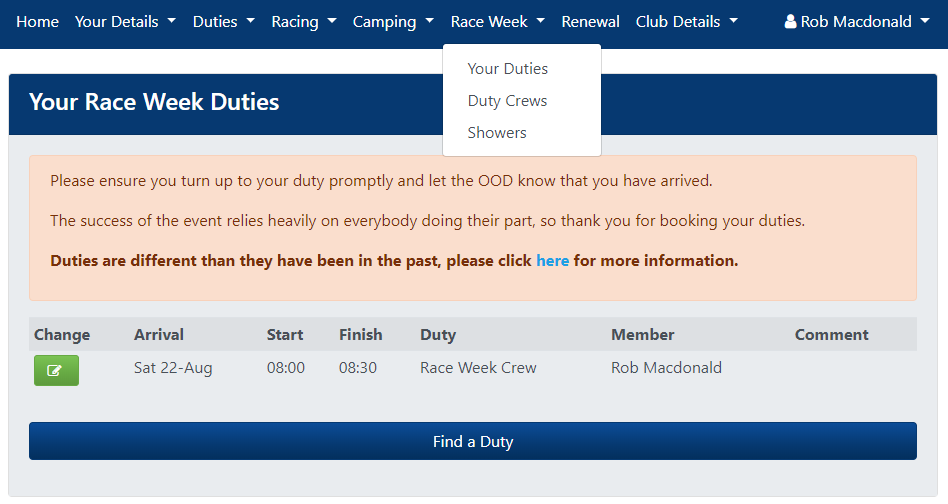 Select Find a Duty to see all available duties, use the Date and Duty drop down list to narrow your search

Click Select when you have found a suitable duty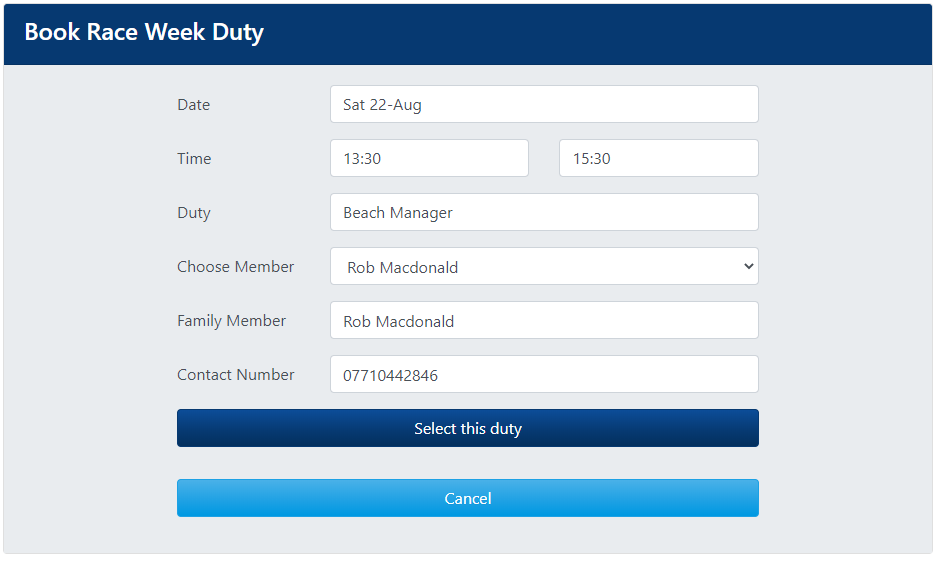 Select the family member who will preform the duty and enter a contact number if there isn't one on record.
Click Select this duty to allocate the duty.
Cancelling a Duty
With a week to go you can delete the duty. Click Change from Your Duties page.
With less than a week to go you will need to find a replacement to cover your duty and inform the Race Week Crew so they can adjust the roster accordingly.
---
---